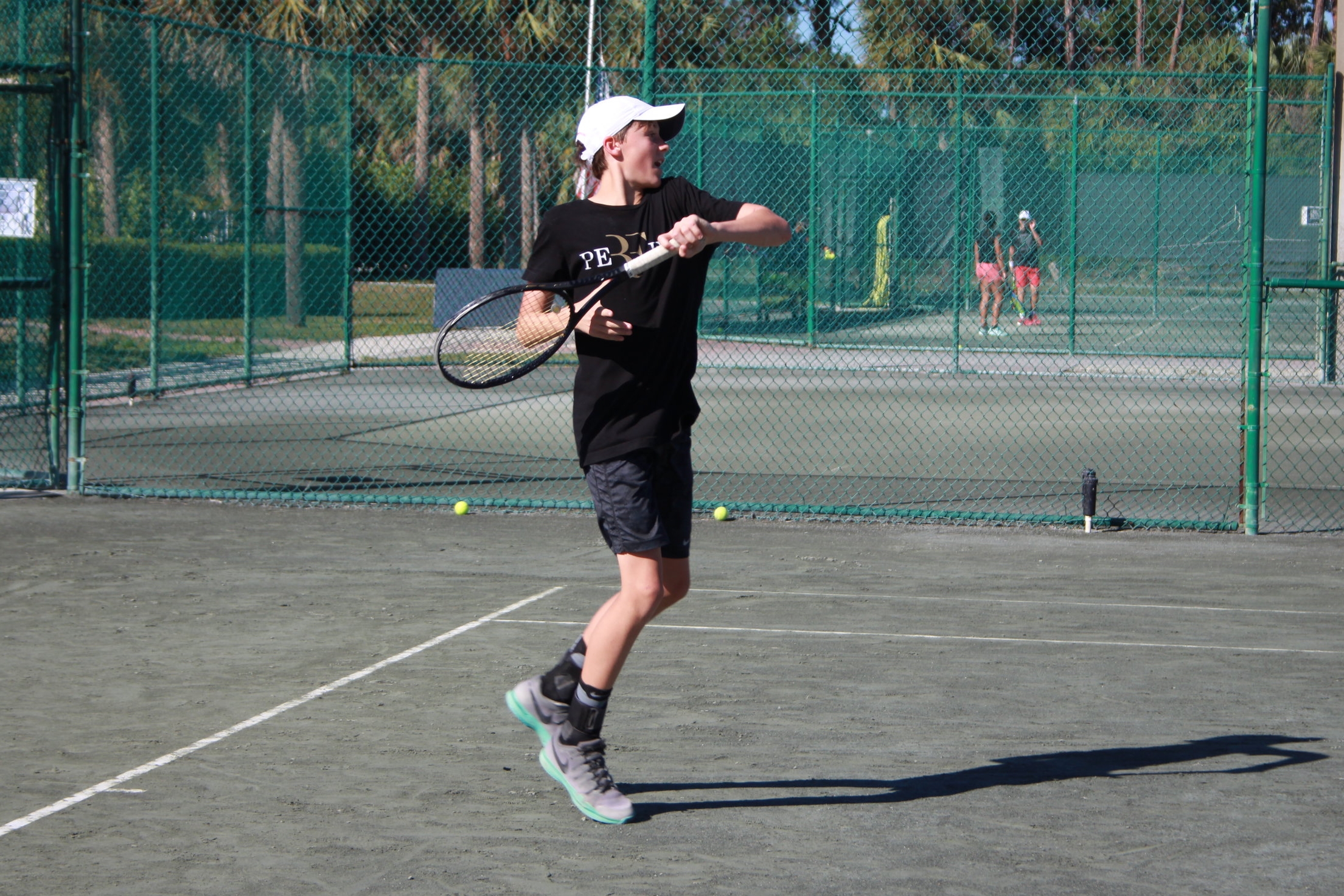 Our training intensity and program schedule remain the same year round to provide consistency and routine for all our players
SHORT-TERM & SEASONAL TRAINING CAMPS
Our training intensity and program schedule remain the same year round to provide consistency and routine for our full-time players, however; we do accept qualified players to join The Academy during academic breaks, including fall, holiday, spring and summer breaks, for short-term training. Because many schools break at different times throughout the year, we don't set specific weeks for training camps. Please contact with the dates of your child's break to see if we have a space available.
Gomez Tennis Academy's training methods are designed to improve every area of a player's game, including: technique, footwork, movement and strategy. Our exceptional coaching staff works individually and in groups with no more than a 4:1 player to coach ratio, utilizing live ball practice, match play and drills, in addition to mental training and fitness.
Training at Gomez Tennis Academy is Monday through Friday and a half day on Saturday, the below outlines the typical daily training schedule:
DAILY SCHEDULE MONDAY-FRIDAY
7:30 – 8:00 Warm-up & Dynamic Stretching
8:00 – 10:00 Tennis
10:00 – 11:00 Fitness*
11:00 – 1:30 Lunch**, Study or Break
1:30 – 4:00 Tennis
4:00 – 5:00 Fitness
*Fitness often includes weekly yoga sessions and beach runs.
**Lunch is included for boarding and non-boarding players
SATURDAY MORNING
7:30 – 8:00 Warm-up & Dynamic Stretching
8:00 – 10:00 Tennis
10:00 – 10:30 Cool Down
BOARDING
Available for full-time Academy players at the academy residence, boarding includes accommodations, three meals per day, The Academy tennis program and local transportation. Evenings and weekends can include going to the beach, movies, malls, sporting events and much more!
TOURNAMENTS
The following is a list of some tournaments in which we participate:
All ITF Grades
ITF Juniors
ITF Pro Circuit
WTA & ATP Tours